As winter vastly approaches, I find myself getting colder and lazier by the minute. All I want to do is curl up next to the huge Christmas tree in my living room and read Harry Potter, while I'm sipping a hot drink. HEAVEN. I know I'm not alone when it comes to craving hot drinks in the winter time, so ladies it is your lucky day. I'm going to give you several new "warm your soul" drinks to help you survive these upcoming winter months. This is especially for us Hoosiers who are supposed to have to worst winter yet! Ah! So stop drinking the same old cup of coffee and try something new! And, making these drinks for yourself will save you gobs of money. Has anyone seen the prices at coffee shops these days!? I mean, not to sound like my grandma, but seriously..5 dollars for a coffee? No thank you! I will take five minutes out of my time before I leave for work and make myself my own hot drink for way less. Plus, I'll know that it is safely un-spitten in. (If that makes any sense). Get drinking, my dears, and stay warm!!!
Butterbeer
This first recipe, is called Butterbeer. Now I know you Harry Potter fans know what I'm talking about! It is sure to make you feel magical throughout your day!


Ingredients:
1 cup (8 oz) club soda or cream soda
1/2 cup (4 oz) butterscotch syrup (ice cream topping)
1/2 tablespoon butter


Directions:

Step 1: Measure butterscotch and butter into a 2 cup (16 oz) glass. Microwave on high for 1 to 1-1/2 minutes, or until syrup is bubbly and butter is completely incorporated.

Step 2: Stir and cool for 30 seconds, then slowly mix in club soda. Mixture will fizz quite a bit.

Step 3: Serve in two coffee mugs or small glasses; a perfectly warm Hogwarts treat for two!
This Hot Mocha Drink Mix only takes about ten minutes to make. Not bad right? Plus, your making more than one serving so that you can warm some up later, or give kindly to your friends! It is exactly what I love- just a hint of coffee. I like the taste of coffee, but in a really small dose. Oh and the marshmellows are a MUST HAVE of course!
Hot Mocha Drink Mix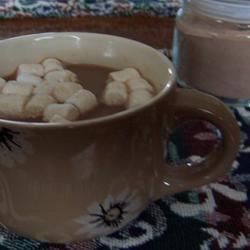 Ingredients
1 cup white sugar
1 cup dry milk powder
1 cup powdered non-dairy creamer
1/2 cup unsweetened cocoa
1/4 cup instant coffee granules
Directions
In a large bowl, combine sugar, milk powder, creamer, cocoa and instant coffee. Mix together until well blended. Store in a sealed container.

To serve, Heat a cup of water per serving (or milk, for a creamier taste.) Stir in 2 to 3 heaping teaspoons of cocoa mixture.
Dreamy Nighttime Drink
Just this title made me want to drink one straight away. This one only takes 5 minutes (at the most) to make. It only has four ingredients, all of which I love. I use skim milk so that I feel less guilty. What a great bedtime drink!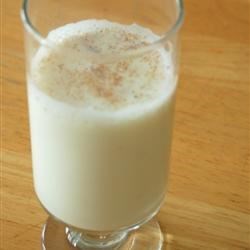 Dreamy Nighttime Drink
Ingredients
1 cup milk
1 teaspoon honey
2 drops vanilla extract
1 pinch ground cinnamon
Directions
Pour milk into a microwave safe mug and place into microwave. Cook on High until the milk is very hot and begins to foam, about 3 minutes. Stir in honey and vanilla, then sprinkle with cinnamon before serving.

Pumpkin Spice White Hot Chocolate
Mmmm, pumpkin! I really do love everything pumpkin: pumpkin pie, pumpkin rolls, pumpkin bread, pumpkin seeds, and even carving pumpkins! This drink is beautiful and pumpkiny! Perfect for the holidays. Enjoy!
Pumpkin Spice White Hot Chocolate

Ingredients
1.5 cups whole milk
1/2 cup canned pumpkin puree
1/2 teaspoon pumpkin pie spice
pinch of ground cloves
1/2 teaspoon vanilla
pinch sea salt
2 ounces white chocolate (roughly chopped)
Instructions
In a small sauce pan over medium heat, combine milk, pumpkin and spices. Cook string constantly until just simmering.
Remove from heat and add chocolate ( reserve some for garnish)
Just before serving, top each mug with a generous mound of whipped cream, a few shavings of white chocolate, and a sprinkle of pumpkin pie spice or cinnamon. Serve immediately.
Godiva Hot Peppermint Patty
I did this one especially for my best friend ever,
Shardi
, because she LOVESSS peppermint patties. This is for all of you patty lovers and those of you who like to indulge in some alcohol once in a while. If you're old enough, of course! This just might be the perfect treat for a long day. Enjoy!
Godiva Hot Peppermint Patty
.75 oz.

Godiva Chocolate Liqueur (25 oz. per bottle)

.75 oz.

Rumple Minze (25 oz. per bottle)

1 cup(s)

hot cocoa

1 oz.

whipped cream
Add Godiva Original Liqueur, Rumple Minze, and hot cocoa.
Hot Apple Cider
Okay guys, I had to put this one in. Hot apple cider is my FAVE!! All I do to make mine though, is heat up apple cider from the jug and stick a couple of cinnamon sticks in it (which is an awesome bonus, promise) and voila! Delicious and simple apple cider. I thought I'd throw this hot apple cider recipe in here for you guys, in case you feel like getting fancy!
Ingredients
6 cups apple cider
1/4 cup real maple syrup
2 cinnamon sticks
6 whole cloves
6 whole allspice berries
1 orange peel, cut into strips
1 lemon peel, cut into strips
Directions
Pour the apple cider and maple syrup into a large stainless steel saucepan.

Place the cinnamon sticks, cloves, allspice berries, orange peel and lemon peel in the center of a washed square of cheesecloth; fold up the sides of the cheesecloth to enclose the bundle, then tie it up with a length of kitchen string. Drop the spice bundle into the cider mixture.

Place the saucepan over moderate heat for 5 to 10 minutes, or until the cider is very hot but not boiling.

Remove the cider from the heat. Discard the spice bundle. Ladle the cider into big cups or mugs, adding a fresh cinnamon stick to each serving if desired.